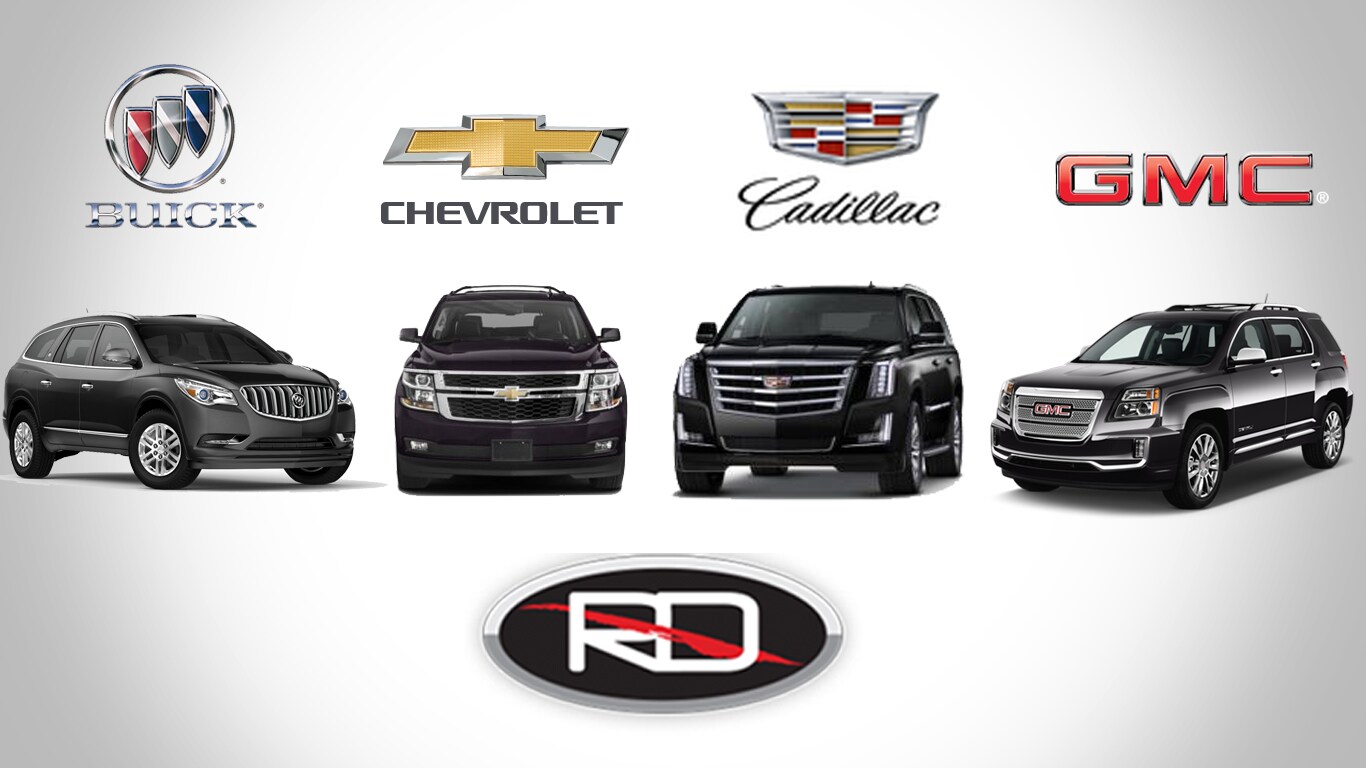 Reagor Dykes Snyder is our second General Motors dealership and we are ecstatic to display an inventory with your favorite brands like Chevrolet, GMC, Cadillac & Buick. We are excited to extend our sales and service capabilities through the GM brand to our loyal friends, family and customers in Snyder, Colorado City, Lamesa, Big Springs, Sweetwater and across the great state of Texas. 
Our goal is to provide you the best place to buy or service your vehicle with the capability to assist in helping you get any car you want. Reagor Dykes Snyder is a new addition to the Reagor Dykes Auto Group. In 2003 the first location of the Reagor Dykes Auto Group began operations under the name of Reagor Auto Mall, Within the first year the Reagor Dykes Auto Group had reached 10 million in sales, 10 years later the company eclipsed nearly a half a billion dollars in sales.Bart Reagor started Reagor Auto Mall, LTD with a handful of employees, and used his personal capital, extensive knowledge, entrepreneurial spirit, and hard work to develop a truly unique automotive superstore and auto group. In 2006, Rick Dykes became a partner with Mr. Reagor, and the two have been building the Reagor-Dykes Auto Group ever since. Living by the mottos "Your friends in the car business" and "Any Car You Want" the Reagor Dykes Auto group strives to create an atmosphere of community involvement in every area the group encompasses.

Providing Service, Quality and Everything In Between to Chevrolet, GMC and Buick Drivers from Snyder
From before you even walk into our showroom to long after you drive home, all of our customers here at Reagor Dykes Snyder are customers for life. Being car-owners ourselves, it's only fitting that we'd provide our drivers with the kind of courtesy, service and respect that we would expect.
It all start with our extensive lineup of fabulous new and used models. Whether you're looking for something for the whole family to enjoy or something to spice up your daily commute, the world is your oyster when you consider the lineup of vehicles we carry. And thanks to the car loan and lease options that are available throughout the year, it's never been easier to get behind the wheel on your terms.
From there, the experts in our car service and maintenance department will be there to make sure that your vehicle will continue to run as smoothly as it did on Day One. Or if you're looking do some upgrades with the latest and greatest Chevrolet, GMC, Buick parts on the market, you can trust the experts at Reagor Dykes Snyder cover your automotive needs.
The service never stops once you visit us here at Reagor Dykes Snyder. There's never been a better time to drop on by at our dealership here in 4004 US 84 Business Snyder, Texas, proudly serving drivers from Lubbock, Abilene, Post, Sweetwater and Midland. We're very much looking forward to it.