Adding new franchises allows RDAG to expand on making car-buying experience easy The Reagor Dykes Auto Group continued to grow in January with the acquisition of Snyder-based Big Country Autoland.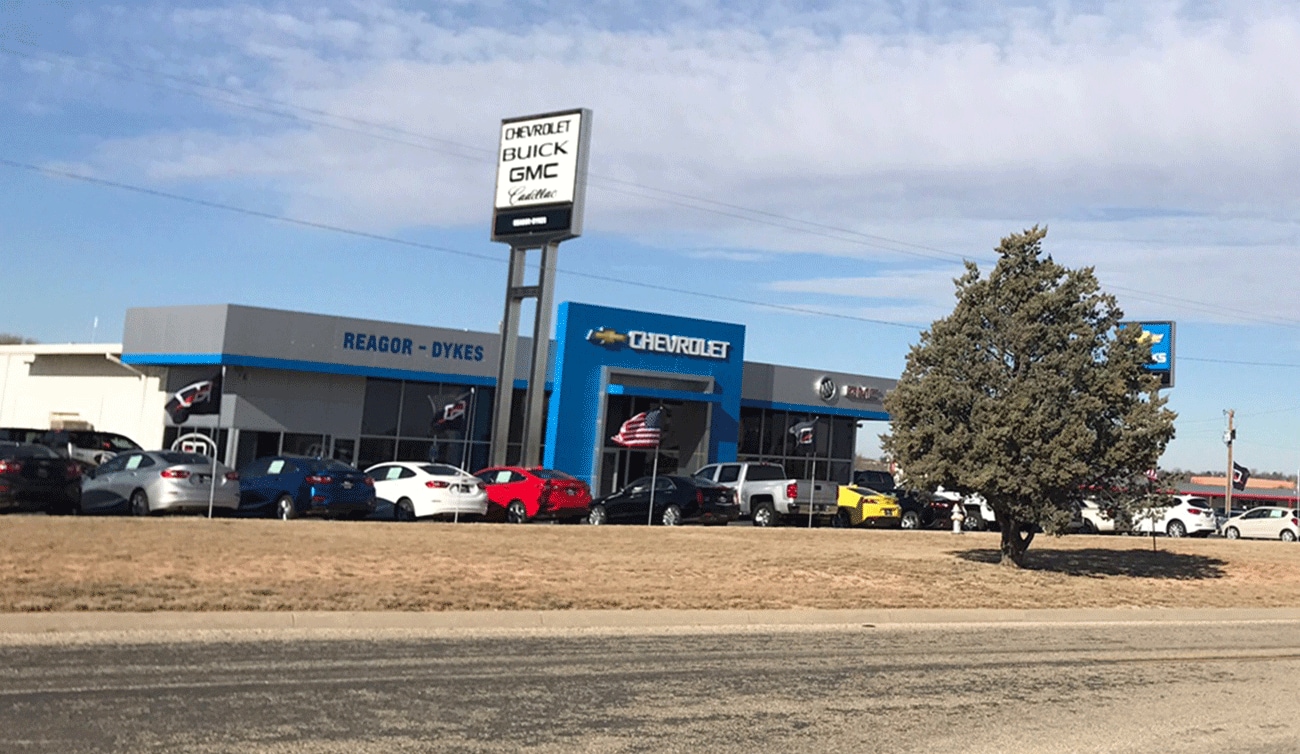 The new dealership gives the company three new vehicle lines to offer customers.
"We're excited to be picking up some franchises that we don't have already with Cadillac, Buick and GMC. … The only GM we had was Chevrolet," said Bart Reagor, Reagor Dykes Auto Group co-owner. "That will make it even easier to help our customers get any car they want."
Big Country Autoland had been owned by W.H. Wilson, serving the Snyder area since 1989. He said he had been approached by prospective buyers through the years, but he was happy to deal with Reagor and his business partner, Rick Dykes.
"I felt good right away and could tell there was a potential of working something with these men," Wilson said. "We share a lot of the same kinds of interests and goals."
The fully upgraded new facility gives the company a chance to provide unmatched service in a great location.
"It's definitely the nicest dealership we've ever bought from a facility standpoint," Reagor said. "It's been all upgraded to current Chevy standards. It's a beautiful facility and a great location. It's a great city and great people."
The dealership had approximately 20 employees, who will remain with Reagor Dykes in helping sell the GM line across West Texas.
"They are really nice folks and they are excited for us to come in," Reagor said. "Mr. Wilson has been great to work with — he's a first-class guy. We're excited there are some good people there."
Wilson said he is excited about leaving the Snyder dealership in good hands because he knows Reagor Dykes' reputation for investing in the communities it serves while offering exceptional service.
"The community has supported me well through the years," Wilson said. "I've really appreciated that from the people in the community. I have many friends and acquaintances that span generations.
"It is important to see that those employees and the customers continue to have a good organisation to deal with, to take care of and be a good part of the community. I think Reagor Dykes will serve that purpose."
By: Doug Hensley
For: Let's Roll Magazine